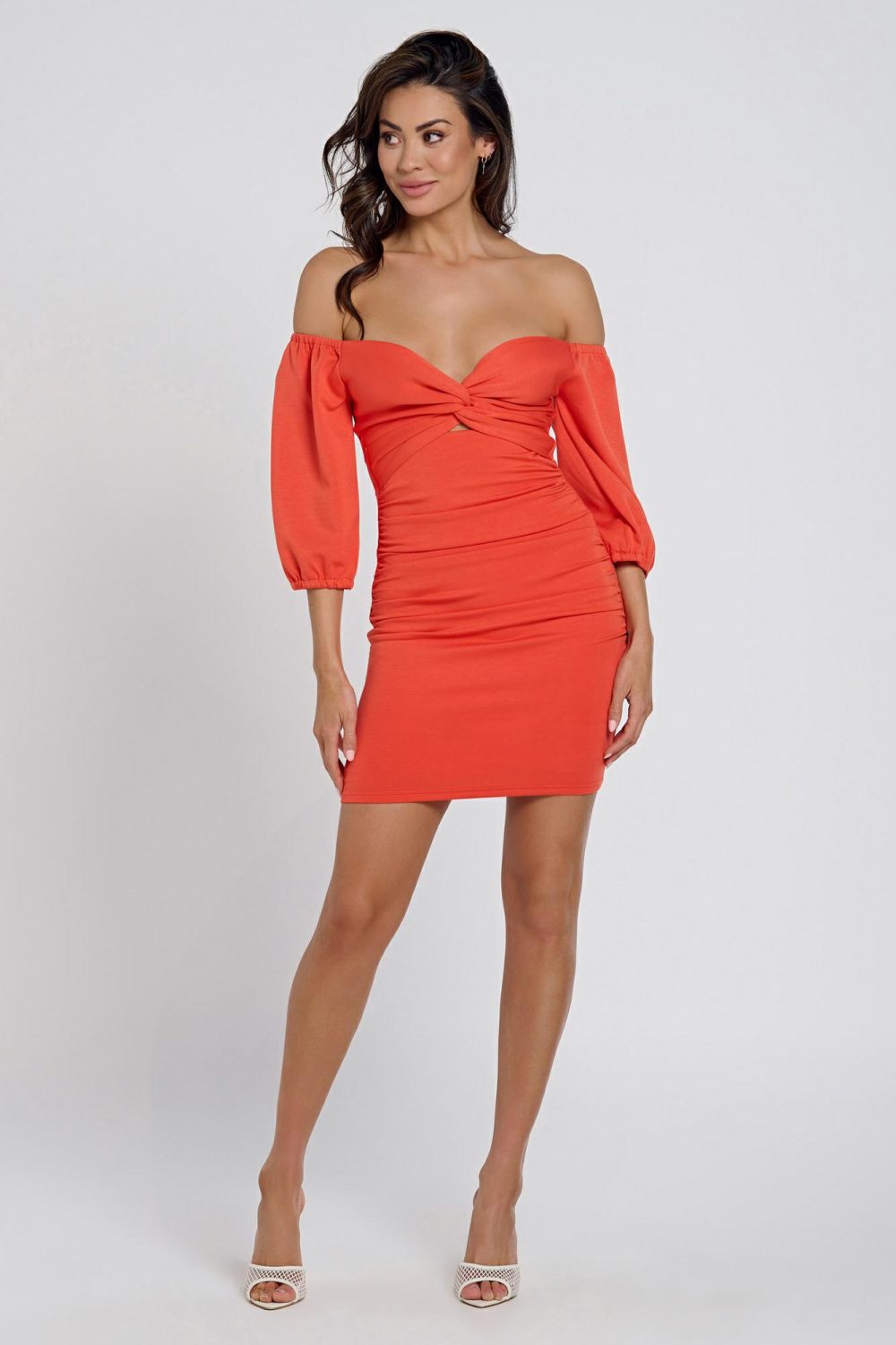 Coral Dress
$129.95
Coral Dress

Colour: ORANGE
– Mini Length
– Off-shoulder neckline
– Elastic in sleeve hem and shoulder edge
– Twist bust detail
– Center-back exposed metal zipper
– Fully lined
Style No. RS1949B
Fabrication: 45% Rayon, 37% Polyester, 10% Modal, 8% Spandex.
Available in Orange
Our model is 175cm and wears a size 8.

Colour: ORANGE
Shipping & Returns
Standard Shipping is free on all AUS & NZ orders over $50.
Orders $49.99 and under will be charged $9.95 for standard shipping.
Customers also have the option to select Express Shipping for $15.00 on all orders.
Express Shipping to New Zealand is $20.00 and can be applied at checkout.
For More Information See Delivery
We endeavour to guarantee you are completely content with your purchase. We do understand that sometimes there could be a change of mind. Refunds for change of mind are only available on full priced items. Refunds for change of mind are not available on accessories, sale items and items purchased during promotional events For Returns Information See Returns
Size & Fit
For more information about sizing and product fits visit our Size Guide page
Find In-Store
If you'd like to chase this item please note the product's name or style number and contact your nearest store.
You can find more information on our stores here
We Love
On Sale!